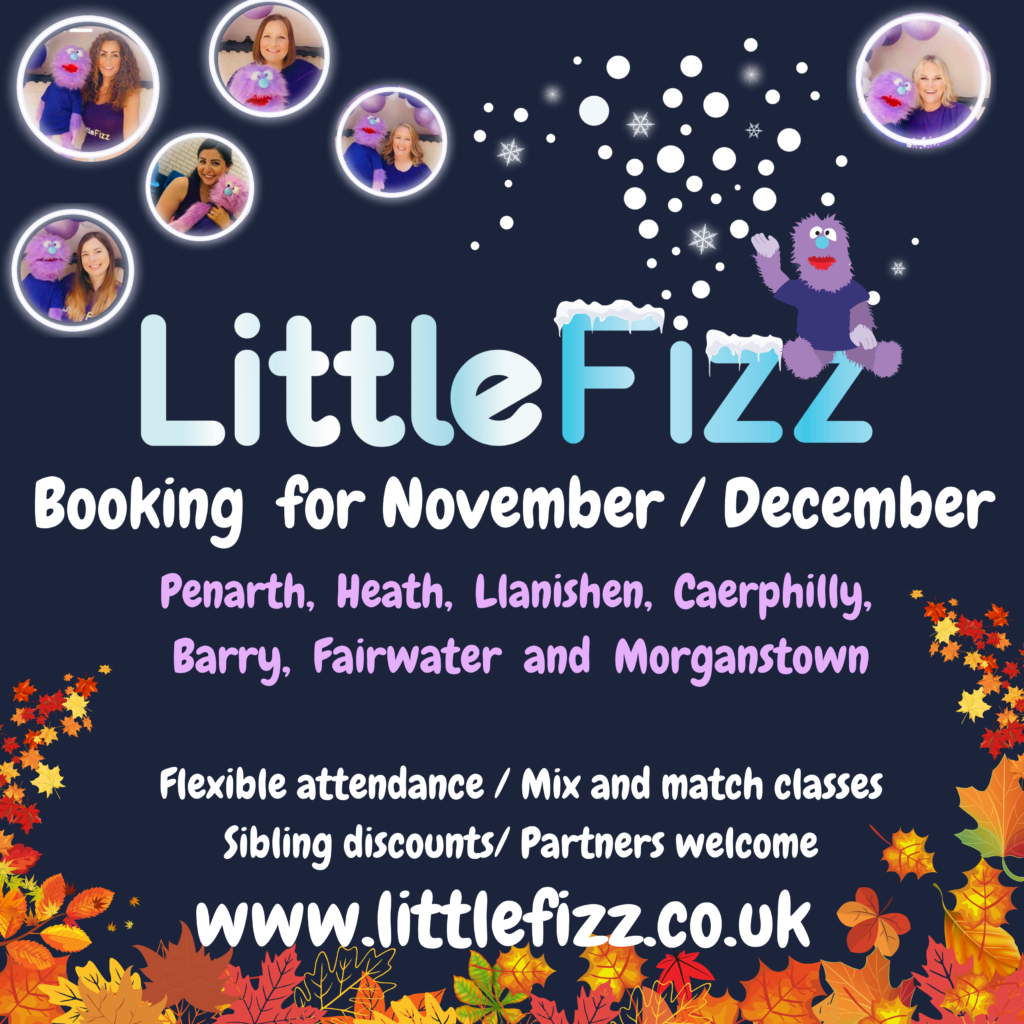 BOOKING FOR LITTLE FIZZ WINTER/ CHRISTMAS HALF TERM IS NOW AVAILABLE!
Half Term runs for 6 weeks until Friday 10th December!
Our Multi Award Winning Classes offer flexible attendance, generous sibling discounts and FREE spaces for babies attending the Toddler/ Preschool class with older siblings! Extra adults are welcome too!
We have over 30 classes to choose from in Penarth, Llanishen, Fairwater, Caerphilly, Heath, Morganstown and Barry! Classes are super friendly, super relaxed and super FUN!!!
Our Learning Theme will be Autumn, Winter and then Christmas! Loads of sensory fun in store as well as autumn / winter inspired songs, music, movement and play!
Newbies welcome to book a taster class this week or next week before signing up for new half term.
.