Rainbow Theme – Half Term Classes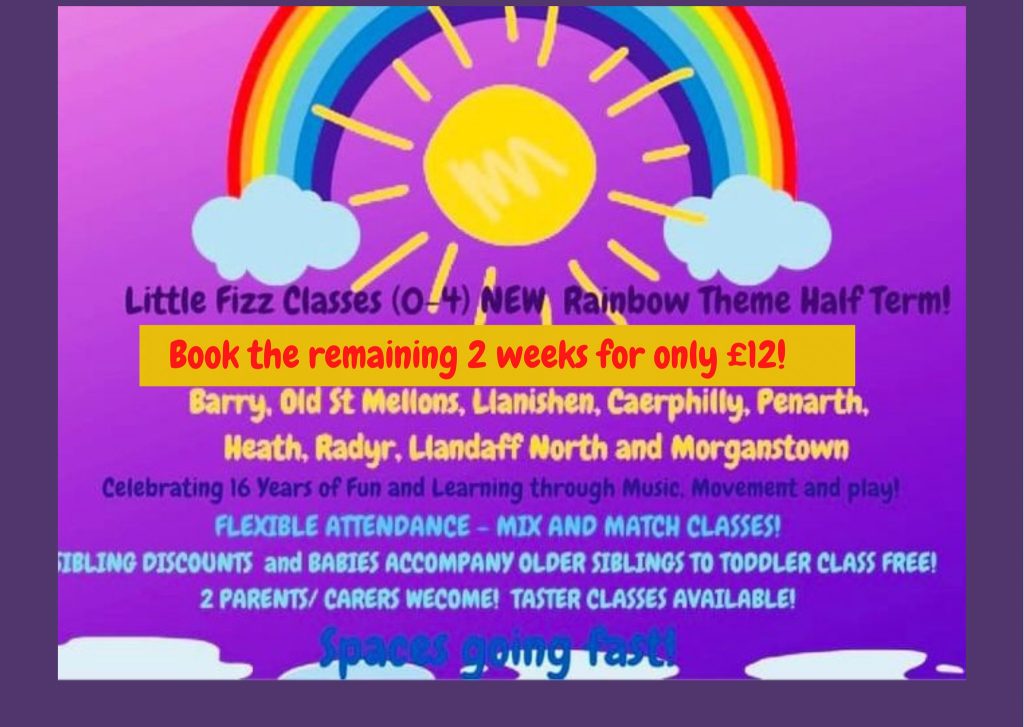 Last spaces for our Rainbow Half Term!
Only £12 for 2 remaining classes of this term!
https://little-fizz.class4kids.co.uk/
Flexible attendance, babies FREE accompanying toddlers/preschoolers, trial
classes available, 2 adults welcome!! See you soon!!
Our Rainbow Theme is a fantastic, magical theme! We will learn all about rain and sunshine with lots of amazing songs and activities, which can be enjoyed at home and out and about to reinforce learning and to bring extra fun to all the outdoor activities we will be planning for our little ones!
Everyone is looking forward to sunshine and outdoor play but it is the UK so luckily Little Fizz is here for you for indoor fun too!
Our Rainbow-tastic Theme will also be about all the colours of the rainbow, imaginary play and multicoloured sensory delights! There will be a special focus on happiness, hope, joy and kindness – all the things that rainbows represent!
We can't wait to share all of this with you!