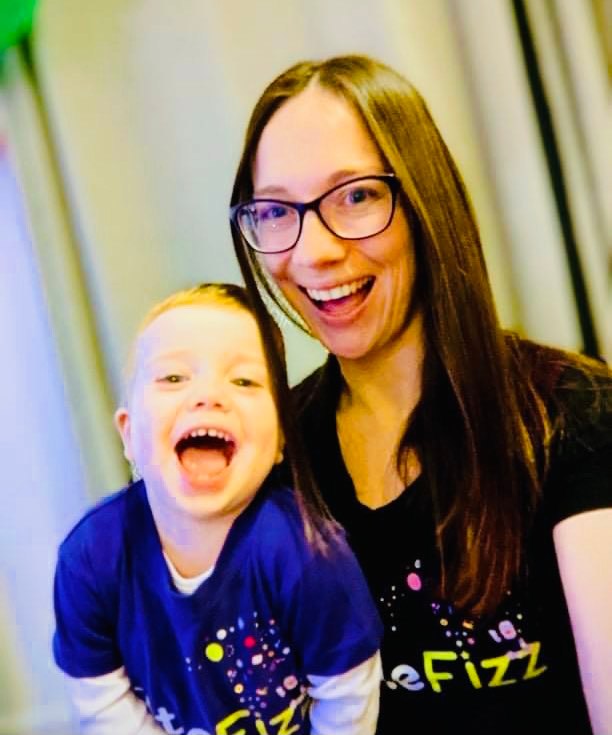 Class Leader for Caerphilly
Jade is our new Class Leader for Caerphilly where she lives with her husband and 2 year old son, Toby. They have been enjoying Little Fizz Classes together and Jade is excited to join Team Fizz!

Jade says:" Hi I'm Jade, I have been a Primary School Teacher for 9 years, specialising in the early years. I have worked with a range of ages throughout schools in Swansea, London and Cardiff and have a real passion for the Early Years.
I love attending Little Fizz sessions with my two year old and we both enjoy the catchy songs and actions. Our favourite is of course the bouncy song! We love it so much that when an opportunity came up to run Caerphilly classes I jumped at the chance!
I currently work part time as a Nursery Teacher and I love seeing the children learn and grow so much in their first year of school. I can't wait to be part of the fun and learning that is Little Fizz! I'm so excited to learn some new tunes and bounce and wiggle along with Fizzy!"
We are really excited to welcome Jade to Team Fizz!