Sam is our NEW Class Leader for Barry and St Athan. She has been enjoying Little Fizz in Penarth with her daughter Frankie and with her love for drama and strong sense of community spirit, she is an ideal Team Member!
Sam says: "I am so excited to join the Little Fizz team from January 2022, with new classes in Barry and St Athan. We struggle with baby classes in the Vale of Glamorgan, and it is so lovely to be able to bring Little Fizz classes to the Vale."
"I had my first child, Frankie, this year during the pandemic and it could be quite isolating at times without other parents to talk to. I heard so many good things about Little Fizz from my mum friends so I knew I had to join the class when lockdown ended. I was lucky enough to get a taster session in Penarth and now I'm currently on my third term."
"I've seen how much my daughter has developed since starting Little Fizz at 2 months old. Her coordination is amazing and she is really sociable. The other parents who attend are fantastic and some have even become good friends of mine."
"When the opportunity came up to run Little Fizz classes in my hometown, I jumped at the chance. As someone who travels up to 40 minutes for these classes, I wanted to make it so you don't have to! EVERYONE SHOULD BE ABLE TO ENJOY LITTLE FIZZ!"
SAM loves singing , dancing and acting! "I love performing and being up on stage. I'm a member of a local choir and theatre production company. I've performed in many concerts as well as full productions such as 'Jesus Christ Superstar' and 'Avenue Q'. Sharing a stage with all the fantastic puppets of 'Avenue Q' has given me the experience to make sure that Fizzy behaves!
WELCOME Sam TO TEAM FIZZ!!!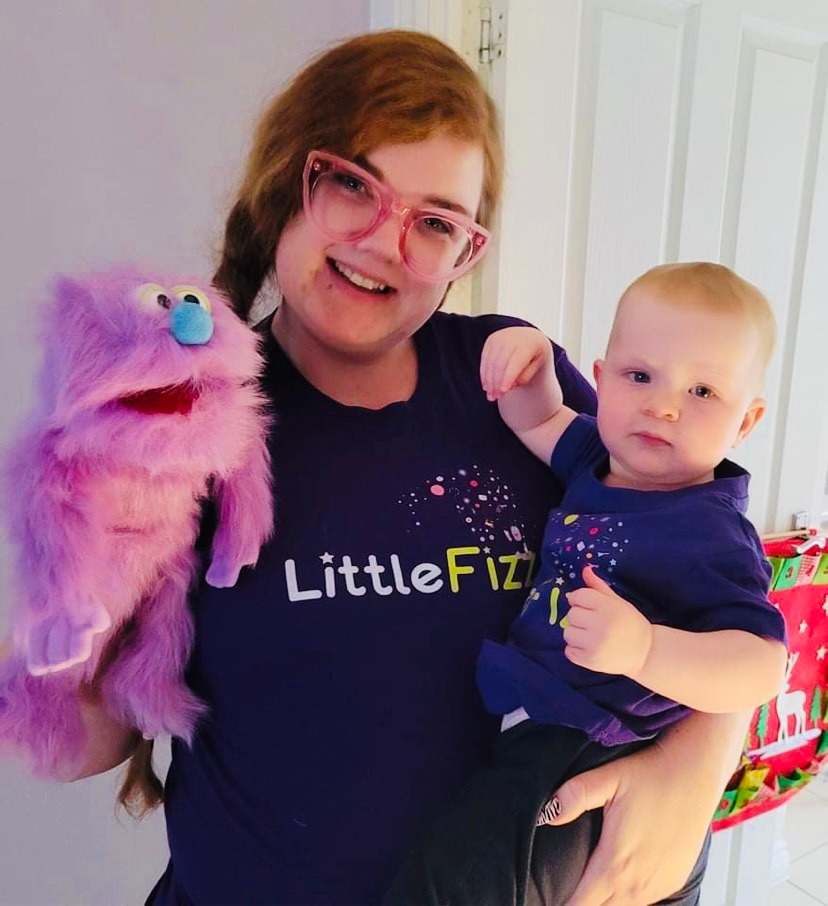 Class Leader Barry and St Athan