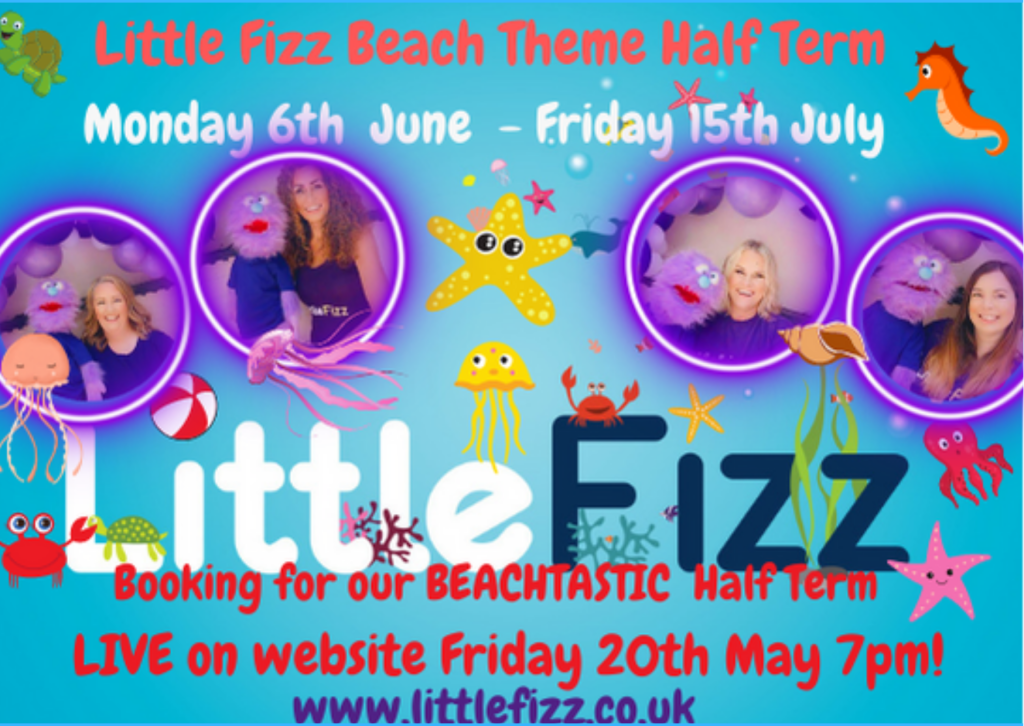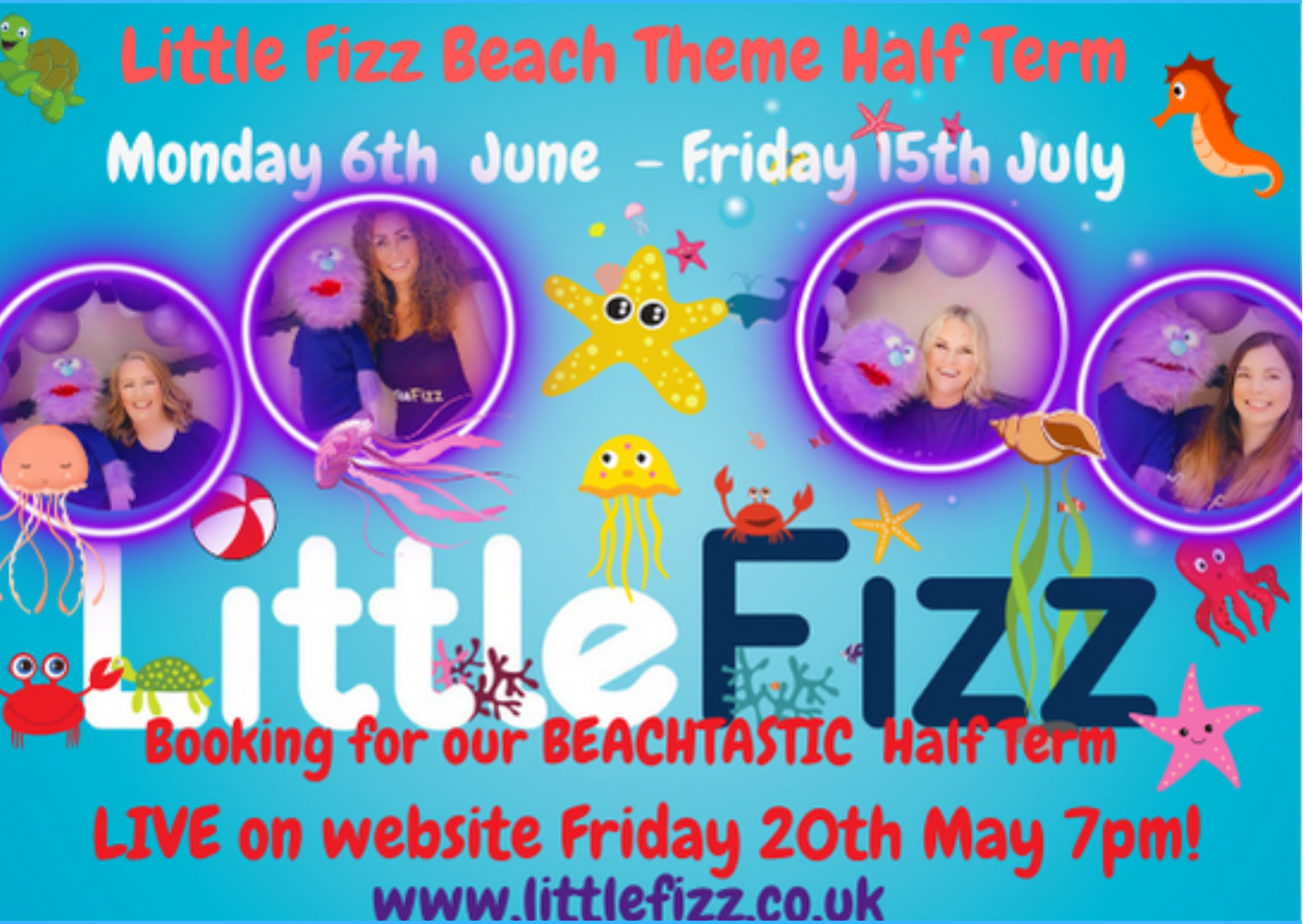 Our Beachtastic Half Term stars Monday 6th June and runs for 6 amazing, fun filled weeks until Friday 15th July!
 We have NEW Classes in Marshfield and Barry as well as our usual classes in Old St Mellons, Llanishen, Penarth, Llandaff north, Morgantown and Heath and Radyr.
As always, there is a sibling discount, no charge for babies attending toddler class with siblings, 2 adults are welcome and there is flexible attendance – what more could you ask for?
 If you are on holiday in the 6 weeks – let us know so you only pay for the classes you can attend.
Our Beach Half Term is a real favourite and great for linking in with trips to the real beach! Don't forget to bring us your shells! We will be learning all about the sounds and movements of the sea, introducing new fantastic Beach Songs
 "We're all going to the Beach tomorrow" and many more.
Also Beach Themed Music, exploring imaginary play on our pretend beach, with loads of new exciting props – beach balls, beach inflatables, real water activities(!) and much more!
We will be learning about different sea creatures and how they move and the sounds they make and having fun copying them!
We will be practicing our listening skills, listening to the sounds of the sea and joining in the splash sounds too! We will be enjoying the wave dance with our scarves and pretending to be under the sea with light up sea creatures!
The 6 weeks is a Beach Themed adventure – don't miss out!
We will, of course, have all our faves – Little Fizz Shakers Song,  Little Fizz Bouncy Song and BABY SHARK!! Parachute Games, sensory toys, bubbles , Sea foam machine and hats/ Beach Scene for photos!
Fizzy can't wait to get his speedos on, but don't worry, we are making him wear shorts!
We can't wait to see you for our last half term of the year!
Love from Liz and the team – Emily, Leah and Sarah xx