Award Winning Music, Movement and Play Classes (age 0-4)
Party Entertainment (age 0-8)
Private Bookings available
We are celebrating 15 years of creating Magical Moments and Special Memories! Our classes and parties are lively, engaging, interactive, imaginative and truly memorable! Little Fizz Classes provide the ideal environment and opportunity for parents / carers and children to spend special time together – inspiring creative development, encouraging learning and making every moment full of fun and laughter! Our Parties and Private Bookings are fun filled for the children and stress free for the adults! Relax while the children are mesmerized by a huge range of engaging activities and our fantastic entertainers
– Team Fizz!
Music, Movement and Play Classes (age 0-4)
Little Fizz is inspired by the excitement and energy with which little people approach life; a celebration that every child is unique and will learn and develop differently. The emphasis is on individual enjoyment, expression and experience and on spending special time together.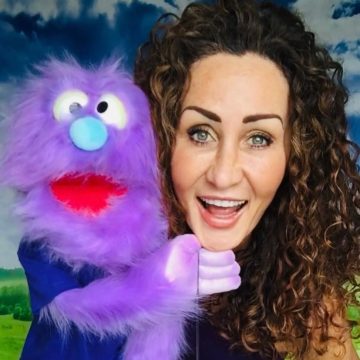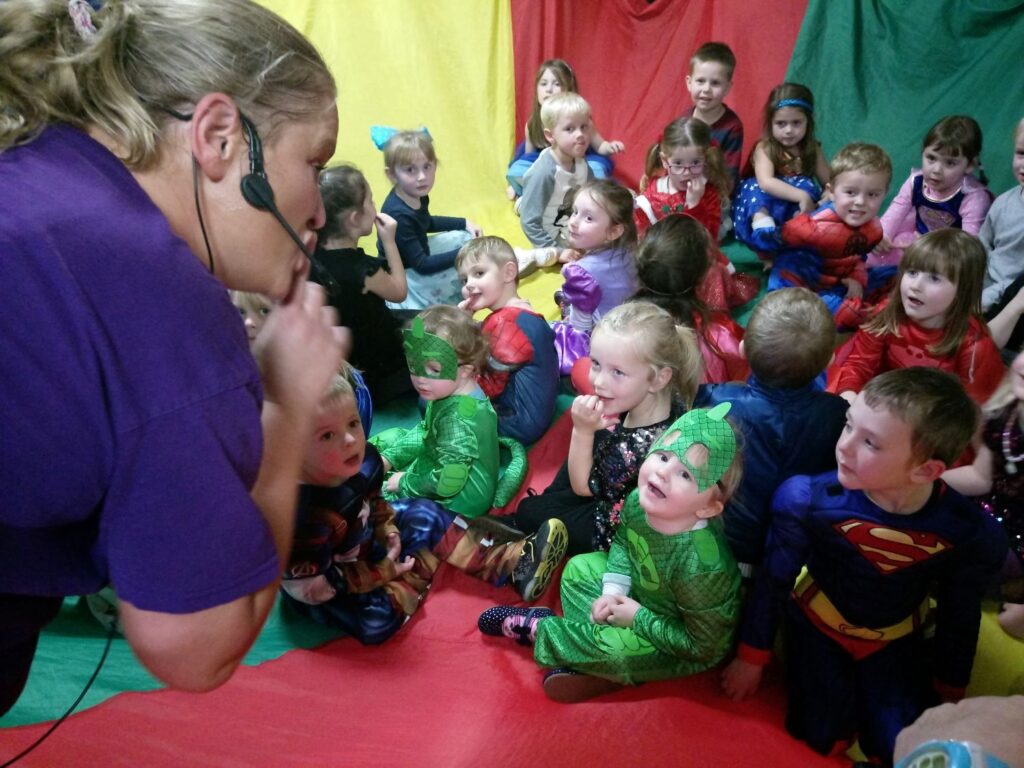 Award Winning Party Fizz provides lively, interactive and engaging party entertainment for ages 0-8 for any occasion – Birthdays, Christenings, Weddings or Family Parties. We welcome Private Bookings for schools, nurseries, playgroups and any private clients – get in touch so we can create the perfect package for you and advise on guidelines and safety as we start to return to normality.
We are very proud to be finalists in categories in the Wales Children's Activities and Services Awards! The Awards Ceremony is Friday 23rd July – wish us luck!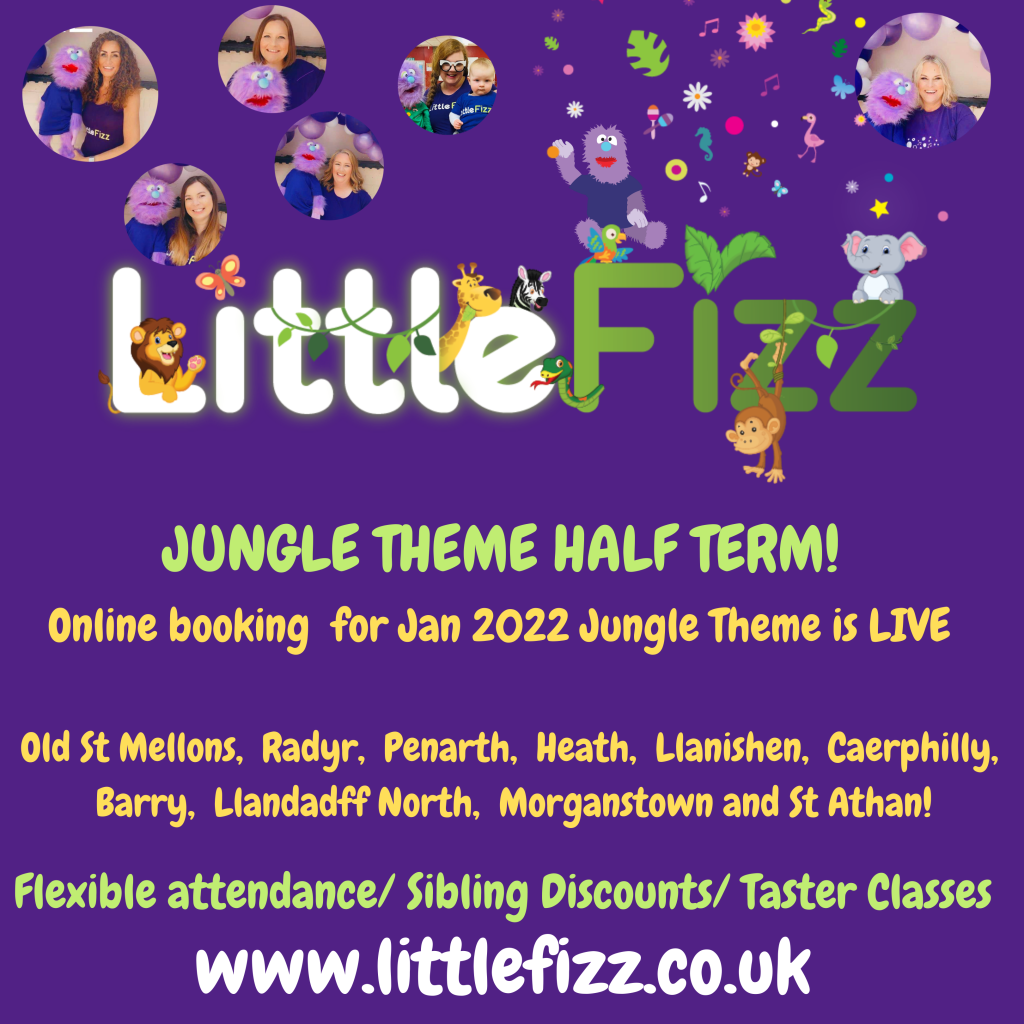 BOOKING FOR LITTLE FIZZ JUNGLE HALF TERM – JAN/FEB 2022 IS NOW AVAILABLE! Half Term runs for 6 weeks from 10th January to Friday 18th February Our Multi Award Winning Classes offer flexible attendance, generous sibling discounts and FREE spaces for babies attending the Toddler/ Preschool class with older siblings! Extra adults are welcome too! We have over 30 classes to choose from in Llandaff North, Penarth, Llanishen, Caerphilly, Heath, Morganstown, Barry and St Athan! …
We had liz to our two sons joint birthday party last summer. They were 2 and 4. She was wonderful. All the wonderful games and songs liz brought made the party so special. My children have been going to liz' events and parties since they were babies and love her. It's the curly hair and enthusiastic attitude! Would recommend liz for any children's party and will be booking her for next year xx

Ceri Kilburn


March 22, 2015

I can't thank Liz enough I have been coming to little fizz classes for awhile now an she has always gone above an behind an provided hours of fun for my boys. Liz outdid herself today doing my youngest son's 3rd birthday party all the children had a amazing time right from the start the hula hoops,the bubbles,the snow machine an the funny hats.liz brightens up a room an even the big kids( tweenagers) got stuck in an had lots of fun.was so lovely to see the children laugh so much afta such a hard time through covid.i could do the party all over again,well worth the money❤️♥️🎉🙂🎂

Laura Veslov


August 21, 2021

Fantastic party planning for Ruby's 3rd birthday - Unicorn theme was a real success with Ruby and her friends Hannah entertained 22 children (1-4years) for the entire party, they loved every minute! Highly recommend Liz and her team! Thank you for making Ruby's birthday special

Layla Paterson


November 8, 2015

Went to little fizz baby classes with Emily with my little boy from when he was tiny, then she did his first birthday party for us and I could not recommend her and little fizz enough! She was absolutely fantastic with the children, it was so much fun and pitched perfectly for the ages of the babies there, and ran really smoothly making things so easy for me! Will definitely book again as all the babies and parents really enjoyed. Thank you so much!

Rosie Halliday


November 7, 2019

What can I say?!?! Absolutely brilliant service! Emily was incredible at Harrison's party yesterday and got everyone involved. The kids had an absolute ball and Harrison was made to feel very special. Emily was fantastic with all the children and the whole experience was amazing. Liz has been great throughout the whole booking process and I would 💯 recommend little fizz to anyone booking a party!! Thank you so much xx

Beth Lewis


July 22, 2019

I chose Party Fizz for my son's 5th Birthday recently and they were excellent. Liz is an absolutely brilliant children's entertainer and seems to have endless games, props and energy to keep a noisy room of 5 year olds entertained! I received a brilliant service from booking right through to the day of the party. The party was tailored to my son's requirements and everyone was happy. Thank you Party Fizz!

Jenny Griffiths


July 9, 2017