Little Fizz Music, Movement and Play Classes (ages 0-4)
Party Fizz Childrens' Party Entertainment and Family Events
We are celebrating 15 years of creating Magical Moments and Special Memories! Our classes and parties are lively, engaging, interactive, imaginative and truly memorable! Little Fizz Classes provide the ideal environment and opportunity for parents / carers and children to spend special time together – inspiring creative development, encouraging learning and making every moment full of fun and laughter! Our Parties are fun filled for the children and stress free for the adults! Relax while the children are mesmerized by a huge range of engaging activities and our fantastic entertainers
We also offer Private Bookings for schools, nurseries and playgroups!
Music, Movement and Play Classes (age 0-4)
Little Fizz is inspired by the excitement and energy with which little people approach life; a celebration that every child is unique and will learn and develop differently. The emphasis is on individual enjoyment, expression and experience and on spending special time together.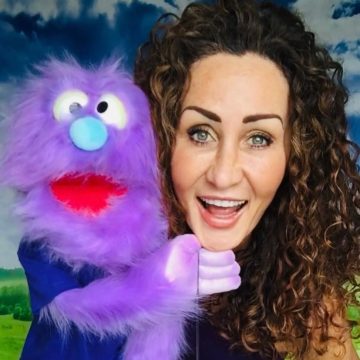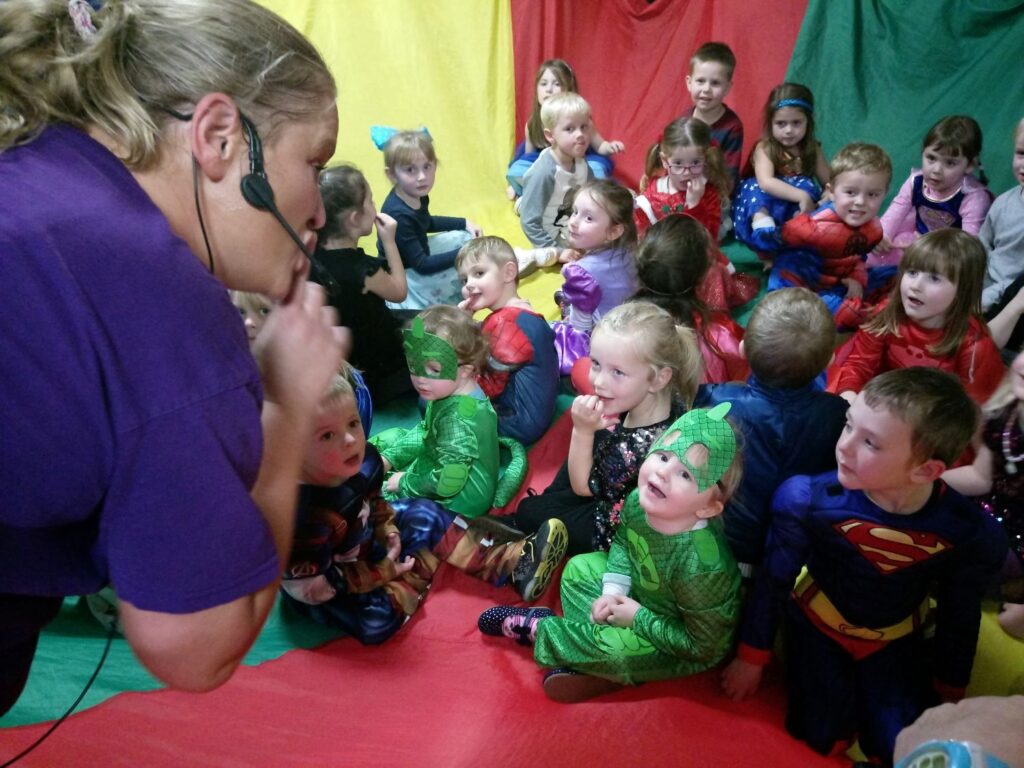 Award Winning Party Fizz provides lively, interactive and engaging party entertainment for ages 0-8 for any occasion – Birthdays, Christenings, Weddings or Family Parties. We welcome Private Bookings for schools, nurseries, playgroups and any private clients – get in touch so we can create the perfect package for you and advise on guidelines and safety as we start to return to normality.
We are very proud to be finalists in categories in the Wales Children's Activities and Services Awards! The Awards Ceremony is Friday 23rd July – wish us luck!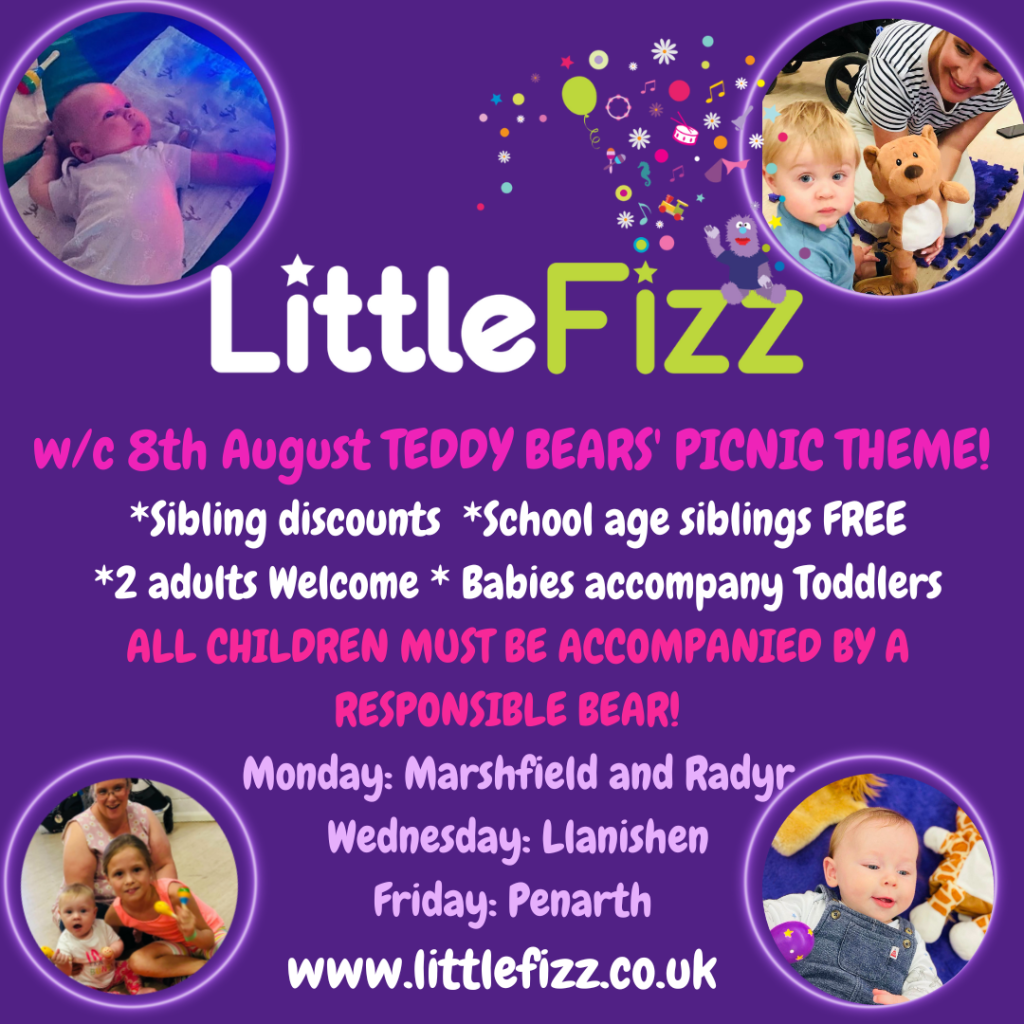 This week we'll be "Down in the woods" for a pawfect time at the TEDDY BEARS' PICNIC!
ALL children MUST be accompanied by a SENSIBLE BEAR!
Whole family welcome – partners and school age siblings are welcome to join Summer Classes at no extra charge!
See you soon and you Teddies very soon!!
Emily did our daughters' birthday party last weekend and she was a big hit with not only with my two girls who regularly attend her usual classes but with everyone else who have never attended Little Fizz before. There were also children there that were between 7 and 8 and Emily made it fun for them too. We absolutely love Emily and look forward to carrying on with her classes. Would aldo like to say a huge thank you to Liz for all of the advice regarding the party and for your wonderful Little Fizz. My girls absolutely love it. xxxx

Louise Lovell


August 9, 2019

I would like to say a BIG thankyou to Party fizz🎉... We had Emily entertain a large group of children at my little boy's 3rd birthday party and they all absolutely loved her..from the moment she arrived she made my little boy feel special- from start to finish! All games & activities were fab and planned around the dinosaur theme. Highly recommend and will definitely be using Party fizz in the future ❤

Nicola Collis


September 18, 2018

You guys were amazing at putting on a super peppa pig themed party for my little girl Charlotte who turned 2. Liz was incredibly helpful with getting the brief right and our party host knew exactly how to get the little ones engaged and excited for the birthday celebrations. Nothing was too much trouble and every age catered for in the games. Thank you so much.

Tania Ansell


May 30, 2018

We have been attending Liz's classes over the last year, my 1 year old twins and 3 year old daughter thoroughly enjoy the sessions and absolutely adore Liz. We are made to feel very welcome and everyone who attends the sessions are friendly. The seasonal parties that Liz arranges are also fantastic, a good excuse to dress up and party. Even though I am going back to work after maternity leave shortly I will continue to attend Little Fizz classes on my day off work and would definitely recommend Little Fizz!

Gemma Laura


January 1, 2016

Went to little fizz baby classes with Emily with my little boy from when he was tiny, then she did his first birthday party for us and I could not recommend her and little fizz enough! She was absolutely fantastic with the children, it was so much fun and pitched perfectly for the ages of the babies there, and ran really smoothly making things so easy for me! Will definitely book again as all the babies and parents really enjoyed. Thank you so much!

Rosie Halliday


November 7, 2019