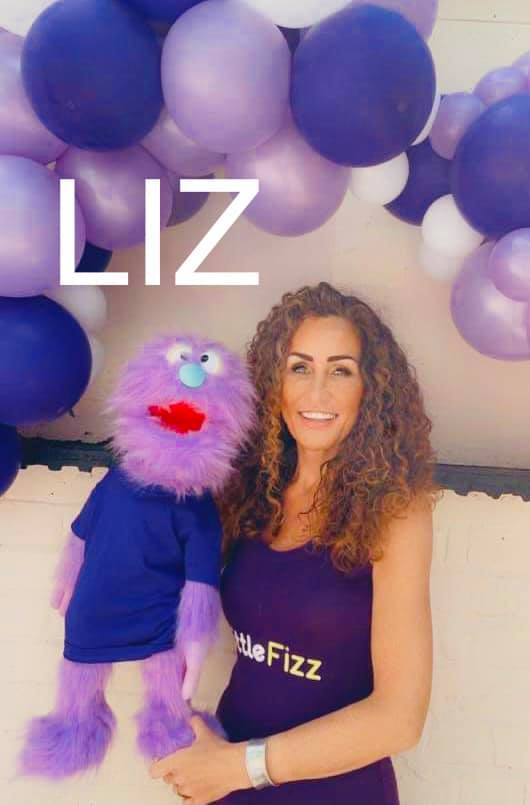 Founder, Owner, Penarth Class Leader and Party Entertainer
I'm Liz, sometimes known as Liz Fizz (amongst other things…) and am owner and founder of Little Fizz Preschool Classes and Party Fizz Children's Parties and Events.
I have enjoyed successfully running Baby and Toddler Classes, providing Party Entertainment and running Family Events for 15 years! Saying that makes me feel exhausted – but happy!
As well as running the business, surviving the effects of the pandemic and acting as Entertainer and Class Leader, I have also created the Little Fizz Class Programme which aims to provide a variety of exciting and engaging activities which are fun and educational and, most importantly, accessible and enjoyable to ALL children and their families. I write all of the Little Fizz original songs and hope to have an album available by the end of the summer!
Meanwhile, as well as putting an exciting Summer Programme of classes together, I am busy organising our 10th NSPCC Event – a Family Teddy Bears Picnic on 17th July at Evenlode School. Our events have raised over £30,000 for NSPCC and brought so much joy to many families – more details about the event HERE