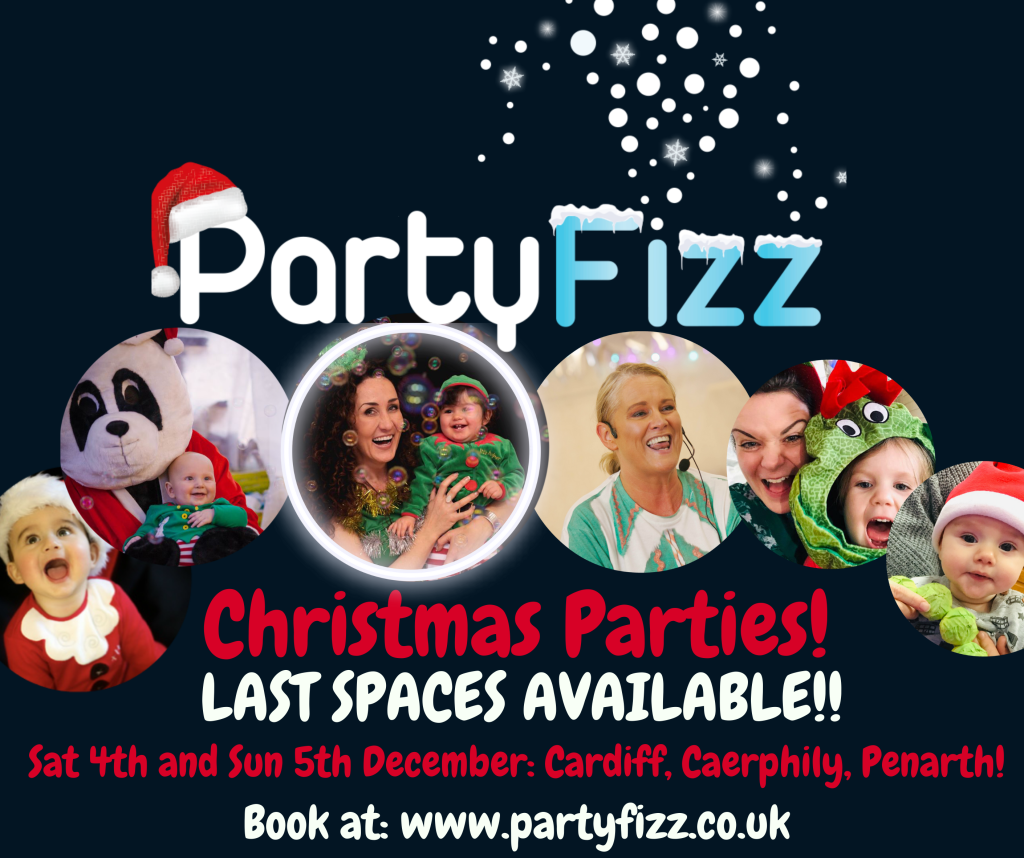 This years' Christmas Parties (ages 0-4) will be held on Saturday 4th,
Sunday 5th December in Llanishen Cardiff, Penarth and Caerphilly.
The Toddler/ Preschool age group is approx 1 – 4 years. This age group is a
guide so there is flexibility – please see more info below.
Each Party includes:
* 40 Fun Filled Christmas Themed Party Session
* Present from the "Christmas Teddy"
Activities include:
* Action songs with props and puppets.
* Parachute Games
* Musical Games
* Bubbles
* Instruments
* Dancing
* Fun with Props:
– Dance Ribbons, Pom Poms, Light up Toys etc
* Christmas Hat Dress Up
* Snow Machine
Age Groups are flexible and older/ younger siblings are welcome. There is
no charge for babies under age 1 to a sibling to the Toddler/ Preschool
Party or for children aged 5+ to accompany younger siblings to either age
group.
If you would like a sibling who is attending the party free of charge to
have a present please let me know and this can be arranged for an
additional fee of £1.50.
Tickets are £10 for 1 child or £15 for 2 siblings (see above for where
sibling charges apply)