Dinosaur Theme – w/c 22nd August 2022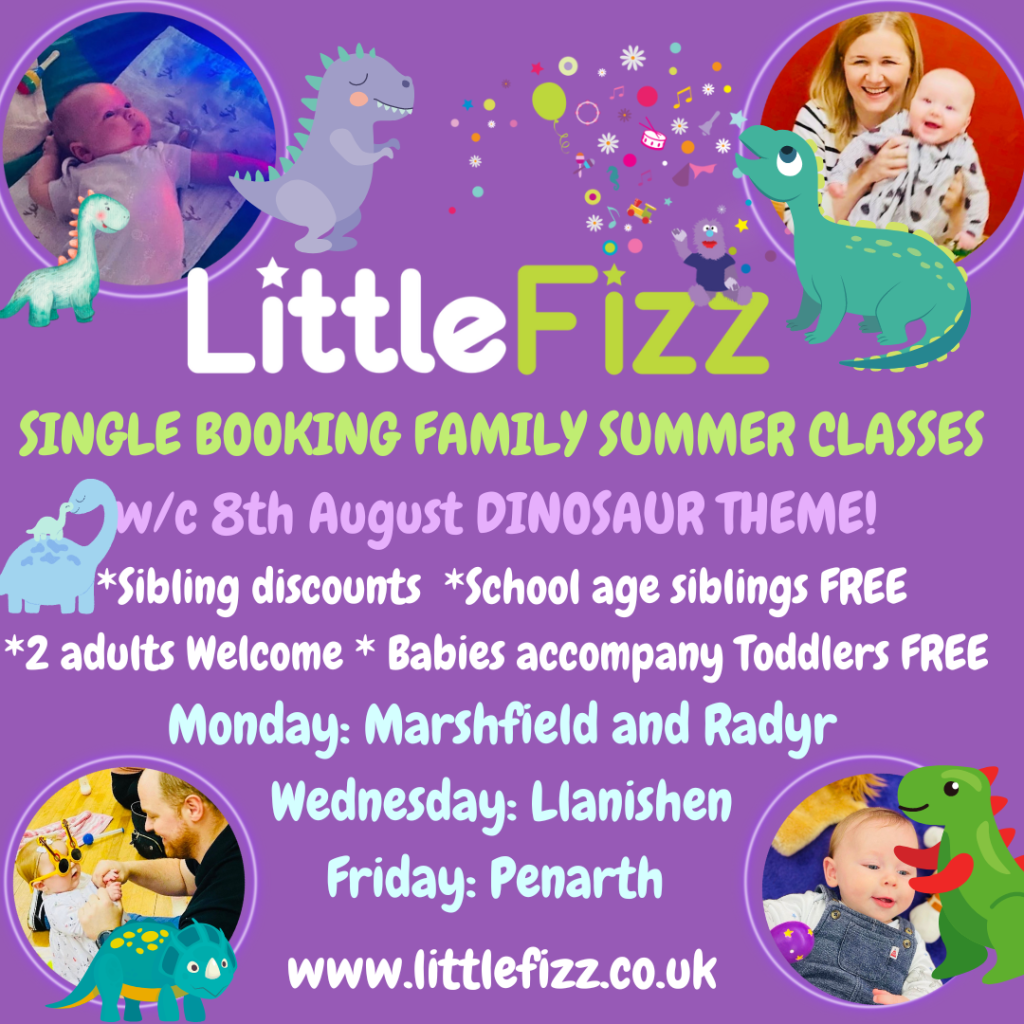 SPACES GOING FAST FOR OUR FAMILY SUMMER CLASSES! ️
BOOK NOW

 w/c 22nd August we will having lots of fun
ROARING and STOMPING like Dinosaurs!

We will have a volcano, parachute games and lots of dinosaur songs, dance and music as well as all our Little Fizz fave songs!
Get ready for a good stomp with lots of fun for all the family!
Whole family welcome – partners and school age siblings are welcome to join Summer Classes at no extra charge!

See you very soon!!