SINGLE BOOKING SUMMER CLASSES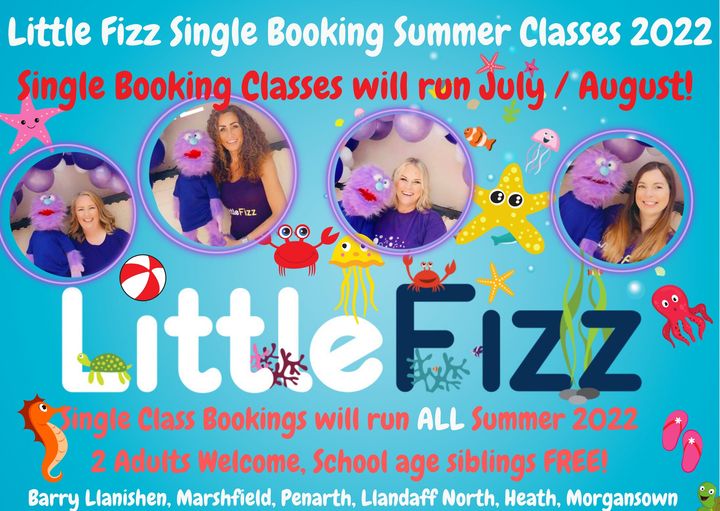 LITTLE FIZZ SINGLE BOOKING SUMMER CLASSES NOW AVAILALE TO BOOK!
We will run all summer where-ever we can!
Spaces GO FAST!
CLICK "See all classes" to view' summer timetable at:
https://little-fizz.class4kids.co.uk
 Little Fizz Summer Classes will be held throughout the long 7 week School Summer Holidays when many activities close!
We are here to keep you sane and make sure you and your little ones have LOTS of Summer Fun! School age siblings are welcome to join Summer Classes at no extra charge!  We will offer:
* Single Booking Classes in Barry, Tuesdays 28/6, 5/7 and12/7
* Single Booking classes from Tuesday 23rd July – Fri 29th July
(same timetable as term time).
* Themed Single Booking Classes throughout August:
Mondays : Marshfield and Radyr
Wednesdays: Livsey Hall, Llanishen
Fridays: Penarth
 We advise booking at least a few days in advance to make sure you get a space and also because we will cancel classes where numbers are too low.
* Please make payment when you book to secure your place.
You will be refunded if the class does not go ahead for any reason.