Little Fizz Tiny Treasures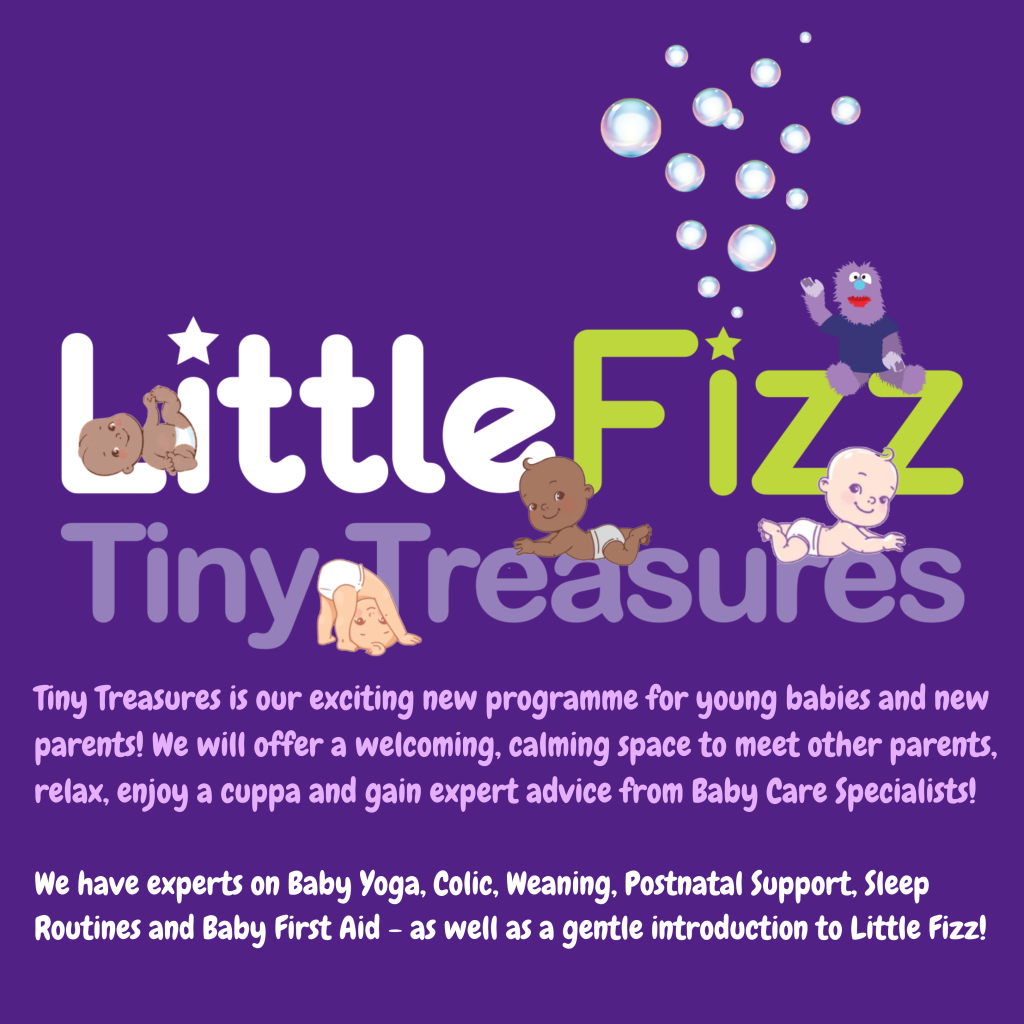 So excited to introduce Little Fizz Tiny Treasures!

Little Fizz Tiny Treasures a NEW Little Fizz 5 week programme for new parents/carers and babies which will offer a welcoming, calming space to meet other parents, relax, enjoy a cuppa and gain expert advice in various aspects of new baby care and parental wellbeing.
Look forward to a peaceful environment with fairy lights, a selection of coffee, tea and herbal tea and organic and vegan cake!
There will be a different specialist each week and a gentle introduction to Little Fizz.
Our course will start Wednesday 27th April at PADSAC Penarth.
Specialist practitioners include:
Dreamroutine
Tracey Halstead from Dream Routine is an expert on sleep routines/ issues and provides bespoke advice and support.
Daisy First Aid Cardiff
Nicky from Daisy First Aid Cardiff offers Award winning baby first aid classes, offering parents the skills and confidence to help their children in an emergency.
Penarth Yoga Studio
Rachel from Penarth Yoga Studio offers Baby Yoga with Rachel JonesBSc, MSc, YfHF (Gen), YfHF (Remedial),LCYfP, LCYfC, BBM, BBYDip, BBYCert.
Feed & Flourish
Louisa from Feed & Flourish support families with all aspects of starting solids (weaning), colic and reflux and also post-natal support.
Look out for updates for our next course or email for more info