Under The Sea – w/c 15th August 2022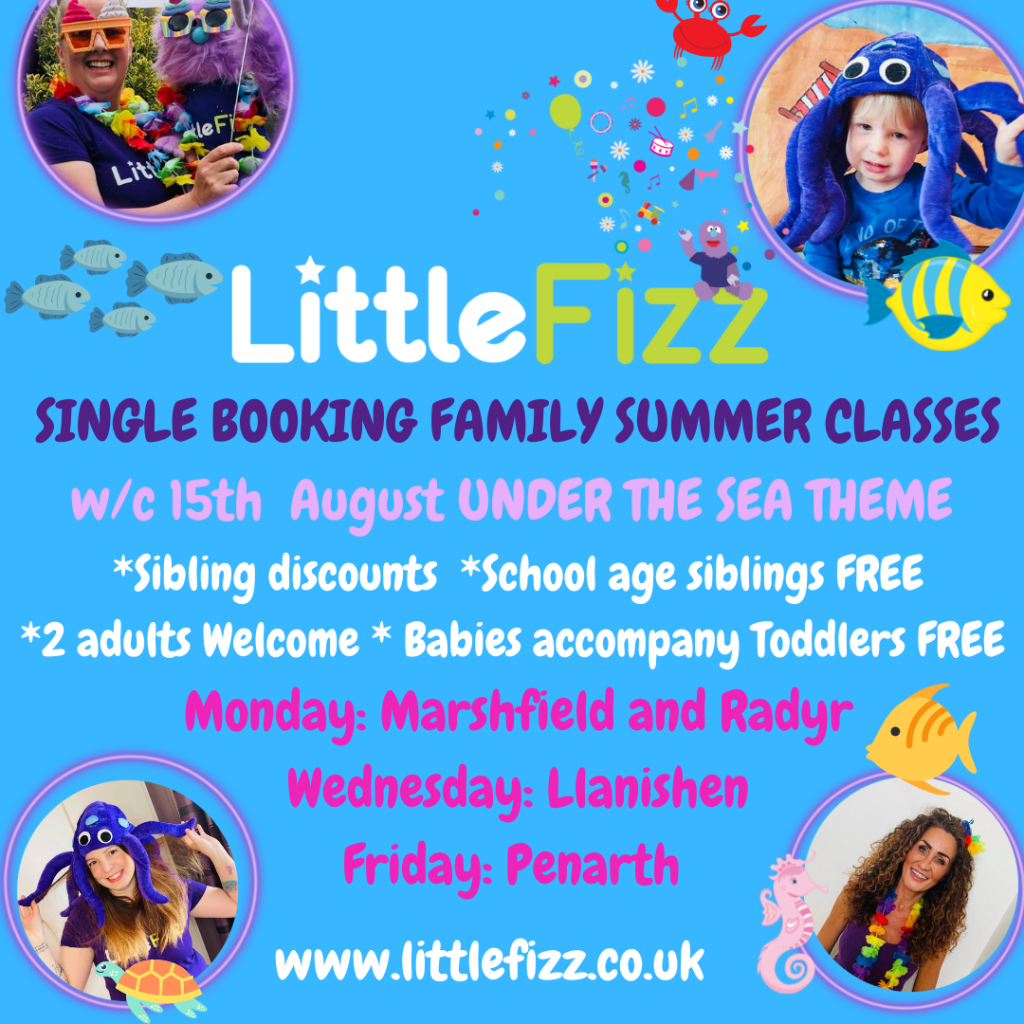 SPACES GOING FAST FOR OUR FAMILY SUMMER CLASSES! ️

BOOK NOW
  w/c 15th August we will be exploring the incredible sights and the sounds of the sea and the amazing creatures who live there! 
 We have an amazing time using our imaginations to creates the waves, movement and sounds of sea animals and there will be a giant sea foam storm!
Join us on the Little Fizz Beach indoor Beach with fun for all the family!
Look out for BABY SHARK!
Whole family welcome – partners and school age siblings are welcome to join Summer Classes at no extra charge!

See you very soon!!