Multi Award Winning Party Fizz offers lively, interactive, fun filled exciting entertainment and makes all our games accessible and engaging for all guests. We have 16 years experience and have won LOADS of awards including national. We have a fabulous team of amazing entertainers! We can do any theme – if you'd like one! All children will be fully entertained for the whole party! -and the adults too!!
Activities can include the following, depending on age, theme , size of party, space etc
Party Games
Snow machine 
Percussion Instruments (age 0-3)
Selection of Sensory/ light up toys 
Disco 
Parachute Games
Bubbles
Snow Machine
Sweets for all children as prizes 
Musical Games
Music and movement 
Puppets 
Fun props – silly hats/ glasses 
Hula hooping
Pom Pom Dancing
Dance Ribbons
Treasure Hunt
Glitter Tattoos (extra charge)
Princess Appearance (extra charge)
No need for any extra costs for bounce castles , soft play etc! They will be too busy bouncing on Cloud 9 to be bouncing anywhere else!!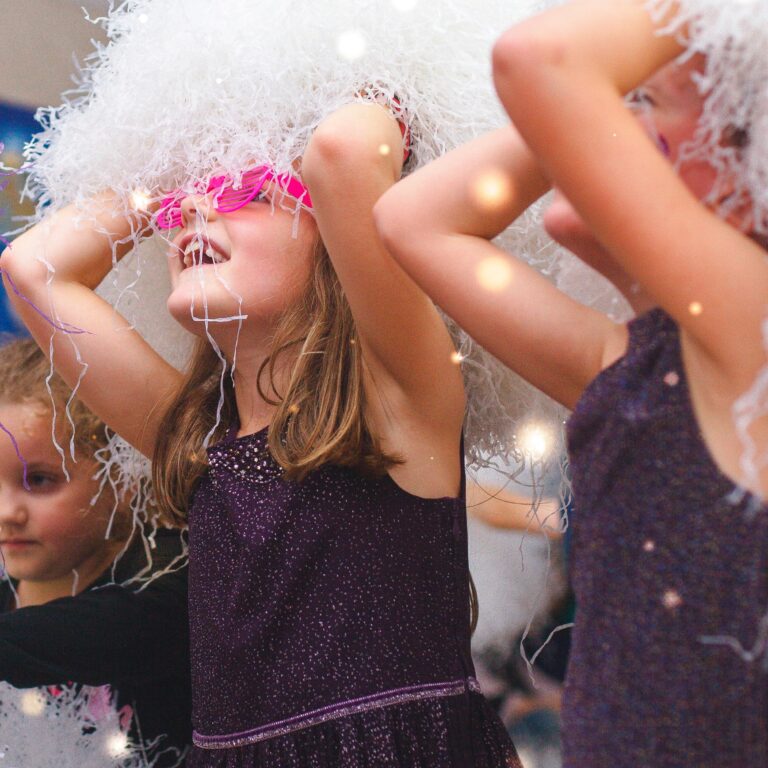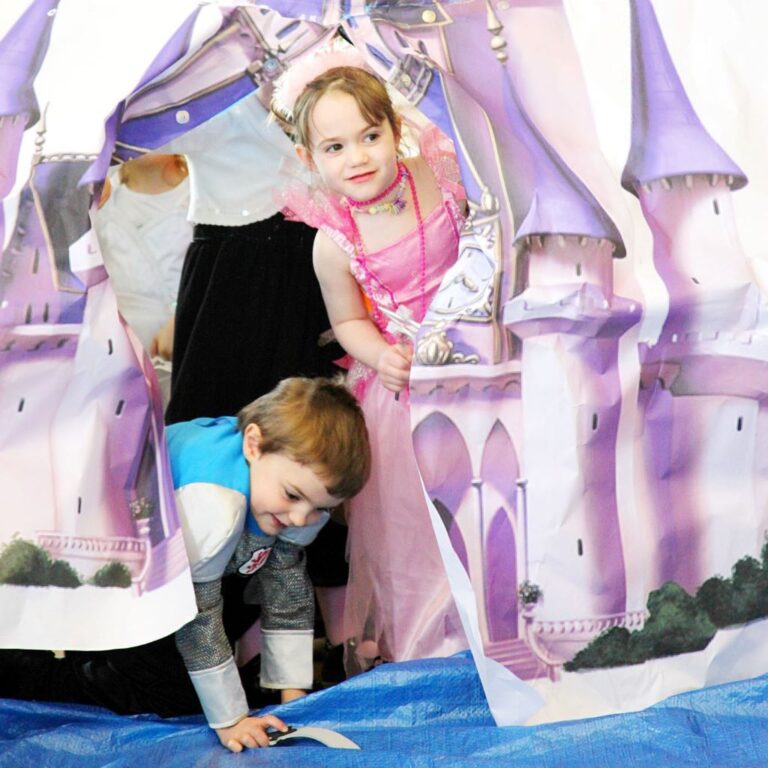 A full 2 hr party package with any of theses chosen activities includes:
Personalised Party Plan to include as many of the activities above as possible
30 mins set up equipment and meet and greet the Birthday Boy/ Girl
Welcome Guests with Bubbles and Music
First Party Entertainment Session until midway point.
Sweets/ Chocolate as prizes for ALL children 
Allow 15-20 mins for food
Entertainer leads "Happy Birthday" and helps organise photos.
More entertainment until the party ends. 
Available slots:
Morning: 10am-12pm. 10.30am-12.30pm or 11am – 1pm
Afternoon 2-4pm, 3.30-4.30pm, 3-5pm, 3.30 – 5.30pm
1st Birthday Party Special Package
We also offer a Special First Birthday Party Package to include, gift, FREE classes for you and a friend and a Party Photographer for your party. 
Themed parties are also available at no extra charge. Examples of themes include:
Pirates and Princesses
Dinosaurs
Peppa Pig
Superhero
Jungle
Paw Patrol
Mermaid
Disco
Unicorn 
Bouncy Castles and Extras
As you can see- the kids are going to be fully entertained! We don't recommend spending money  on a bouncy castle  and /or soft play as this is an additional cost to you and totally unnecessary.

If the venue comes with a bouncy castle it can be used in for the first 15-20 mins while guests are arriving but then needs to go off as it will be too noisy and disruptive.
 Soft Play can be pushed to the side to make space for party activities 
We also offer :
Princess appearance (20 mins) £30
Glitter Tattoos (full 2 hrs )£30) 
These are just some of the many, many themes we have catered for, if you can have a theme you would like just let us know and we can do it! We have even done a Squirrel Theme party!!
What parents say about us
Oscar loved his first session!!! He was full of smiles from the moment we arrived and it was lovely to see him enjoy a new and different experience. We were made to feel welcome and included straight away!! We will see you next week!! Xx

Kimi Haworth


April 18, 2018

A fantastic group! Every week is slightly different but keeps to a pattern so children can get to know songs and practice the activities. Great for all ages. Such enthusiastic leaders!! Absolutely love it. Excellent value if you have more than one child too!

Lisa Black


October 4, 2016

Emily did our daughters' birthday party last weekend and she was a big hit with not only with my two girls who regularly attend her usual classes but with everyone else who have never attended Little Fizz before. There were also children there that were between 7 and 8 and Emily made it fun for them too. We absolutely love Emily and look forward to carrying on with her classes. Would aldo like to say a huge thank you to Liz for all of the advice regarding the party and for your wonderful Little Fizz. My girls absolutely love it. xxxx

Louise Lovell


August 9, 2019

We first booked Liz to celebrate my son's first birthday in March. We had a party at home with 30 children of varying ages. Liz took control and organised all of the children effortlessly. She brought heaps of activities and made each child feel included. Both parents and children were really impressed. After such a great experience, we booked Liz again in July for my daughter's third birthday. Liz was able to put together a fusion disco party of Peppa pig, Frozen & Tangled. The children loved it and Liz was full of energy and enthusiasm. Liz is professional with excellent communication and a genuine excitement for what she does. It's been lovely having her as party of such special days. Thank you!

Lauren Powell


August 12, 2014

We have yet again been so impressed with Party Fizz! In what has been a confusing time for our children, being at home and out of routine, due to the current situation... we have thoroughly enjoyed the wonderful stream of online entertainment from both Liz and Emily, direct to our living room! As a result, we thought we'd go for it and signed up to attend the Easter party! We are so glad we did! Both children had the an amazing time! Not a single dull moment, kept busy the whole time, singing and dancing! We will most definitely be signing up to the rainbow half term! So excited for more! And so excited to have nam slot in the day planned by wonderful entertainers instead of me! Phew! If you have any doubts! Just try it! Thank you so much! Xx

Samantha Nichols


April 17, 2020